Hi all first sorry for my bad english im are italian
I want to present My Work.
is Called Mire Engine
Making Italia presents Mire Engine
Mire are a new best Engine for creating your game Like, RPG and Other.
Work on:
Windows, Mac, Linux, Android, iOS, TvOS, OUYA, Play Station 4, Xbox One, Black Berry, Windows Phone and More...
Feature:
Deferred 2d Lighting
Normal Mapping
Multi Audio Support ( midi, ogg, wav, mp3, mp4, wvm )
Scripting Engine
2D Sun Shaft Light
Incredible Performance
Cross Platform
Easy to use
Full Customizable
Unlimited Tileset per Map
Dynamic IA NPC
Javascript Scripting Languague Supported
LUA Scripting Languague Supported
Screen from Editor
Dynamic Lighting whit Automatic Norma Map Generator
Look the Wall, Reflect Light source and the floor
More Screenshoot from Engine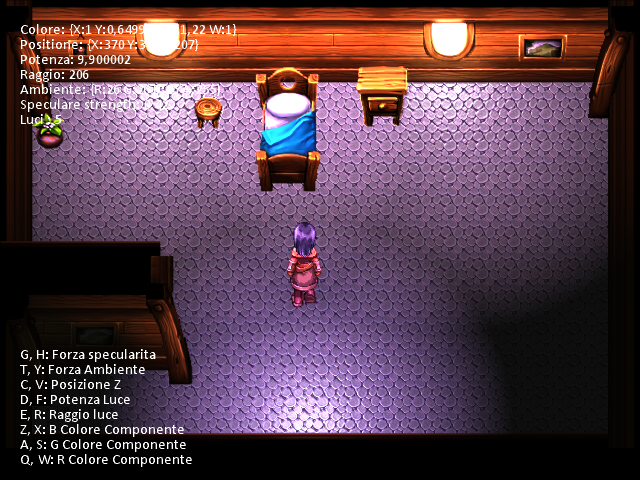 Event Creation and managment
Integrated Javascript Editor
Automatic Charaset Light Map Generator
Like this
Global Light ( Sun Light and Moon Lighting )
Actually, Mire Engine are under development.
When Mire are Completed this is are an official price
First 6 month 50% sale
10$ instead 20$ Basic Version
50$ instead 100$ Pro Version
Making Italia for Mire Engine find a beta tester for game production
and give a free PRO Licence and Serial Key for the software.
Need a Translator for English to Detush
If anyone want to partecipate at Beta and work whit Making Italia
have a free Serial Key and PRO Licence.
For info, API, news and more
makingitalia.net/mire/
I hope all like it